Faculty Spotlight: UIC Professor uses methodological expertise to teach mixed methods research course
Faculty Spotlight: UIC Professor uses methodological expertise to teach mixed methods research course Heading link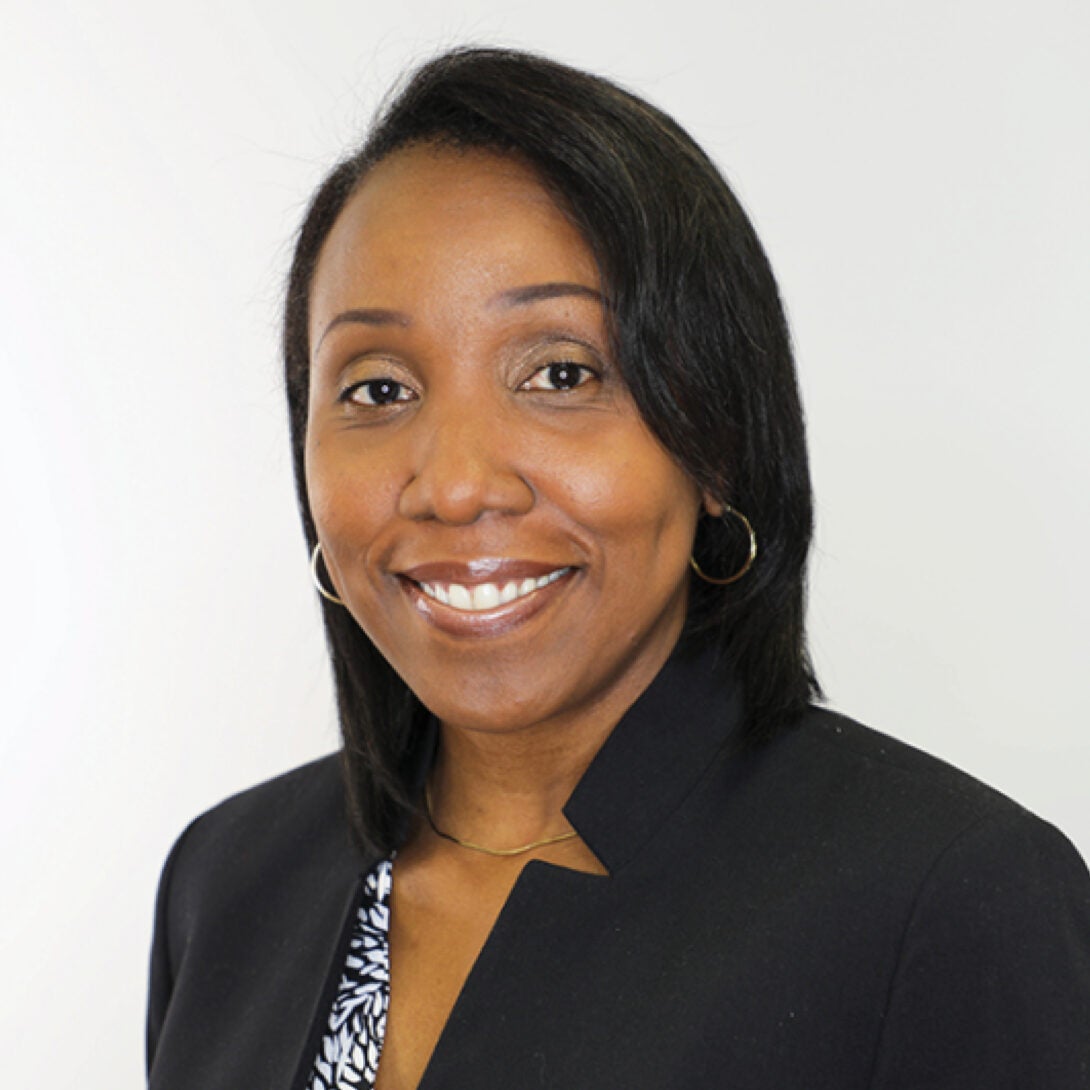 Meet our newest MESA faculty member and award-winning author, Dr. Jori N. Hall. Having served as a professor at the University of Georgia for 15 years, Dr. Hall currently works as a UIC Professor for the online Master of Education in Measurement, Evaluation, Statistics and Assessment (MESA) program. 
Beginning with her early work as an elementary school teacher, Dr. Hall has always cared about addressing inequities. Earning her PhD in Educational Policy Studies from the University of Illinois Urbana-Champaign, she was exposed to various research methods. As a trained methodologist, she uses qualitative research, evaluation, and mixed methods to address issues of cultural responsiveness and the role of values and privilege within the fields of evaluation, education, and health. 
As an instructor for the EPSY 594: Mixed Methods Approaches to Social Science Research course, Dr. Hall introduces students to the theory and practice of mixing inquiry methodologies in program evaluation and other forms of applied educational and social science research. Learn more about her background, her current project, and what students will learn in her course. 
Tell us a little bit about yourself. 
I've always been a person who's cared about addressing inequities. Until this very day, I've always been concerned about making sure people are treated fairly. I think everyone deserves equal opportunities. As a result of being a teacher in Chicago public schools and witnessing high-stakes testing, I decided to get my PhD in Educational Policy Studies.  
I consider myself a methodologist, and my interests are centered around social inequities and culturally responsive research. I think about how qualitative research, evaluation, and mixed methods research can be culturally responsive to communities, and how research can be designed to support and help.  
What valuable skills and knowledge will students learn in your EPSY 594: Mixed Methods Approaches to Social Science Research course? 
Students will learn about mixed methods theories, mixed methods research design options, and the different qualitative and quantitative methods that can be used, as well as different data collection and analysis techniques. Learning the fundamentals is very important, because MESA students can then justify their mixed methods research and provide a rationale for why they're using a particular theory or design to different stakeholders, like dissertation committee members, funders, or local communities. Students will learn how to explain the merit of the research, the resources that are needed to carry out a study, and how it will help the community, people or issues at hand.  
Are there any projects or real-world examples students can look forward to in the EPSY 594 course? 
All my courses, including the EPSY 594 course, are designed to support student goals and interests. Students are invited to use their own examples and can pick research that they'd like to conduct or propose in the future. This way, the course content is applied to what students are interested in and it's relevant to them.  
In my current mixed methods class, some students are applying the course content to their dissertation work, such as one student's work on culturally responsive literacy programs. I also have students working on mixed methods projects that look at the mental health of school age children. This allows students to use the course materials and apply their knowledge of mixed method approaches and theories to projects that are of interest to them. These projects are not practice in the sense that students are actually carrying out the study, but it's practice in terms of formulating a mixed methods design. Hopefully once their proposed mixed methods designs are complete, students can hand over their work to their committee or job and explain why they are proposing this particular idea. 
Are you working on any exciting projects right now? 
Right now, I'm thinking a lot about the intersections of technology, culture and research. For example, I just completed a project in the spring of 2023 where I integrated virtual reality into a course on culturally responsive evaluation. My graduate assistant and I are in the process of publishing the results from teaching supported by virtual reality technology. It was very challenging, but equally exciting for me. 
What advice do you have for students interested in pursuing their online MESA degree? 
I would say take advantage of any opportunity to work on research and/or evaluation projects. These experiences will be helpful to not only gain technical or methodological skills but will also give you the opportunity to collaborate and communicate with others from different backgrounds. Learning methodological orientations and disciplines, as well as how to communicate effectively, are very important skills to have. In short, get your hands dirty and take advantage of all the opportunities that come your way!